In episode 65 of the Graduate Job Podcast, I am joined by Jane Fordham, from the award winning communications agency Golin. Now you might not have heard about Golin, but just you wait till you hear about their amazing internships, the and innovative schemes that they have on offer.  In this half hour we explore about their brilliant Unternship, yes you heard that right the Unternship, which involves 3 months of paid travel around the world, yep, you heard that right, 3 months not working, but travelling. We cover the firm more widely and what it is that they look for as a PR, creative and communications agency, and how to get yourself a graduate job there after university. We delve into their internships more generally, how you can apply, stand out, and impress throughout the process. If you've ever thought about working or applying for a comms or communications agency, then this is the episode for you. And if that thought has never crossed your mind, keep listening, as you're going to want to apply when you hear more about Golin and what they offer. As always, all links to everything we discuss and a full transcript are available in the show notes right this very moment at www.graduatejobpodcast.com/Golin.   You can download the podcast to your computer or listen to it here on the blog. Additionally, you can subscribe via iTunes, or Stitcher radio.
MORE SPECIFICALLY IN THIS EPISODE YOU'LL LEARN ABOUT:
The amazing Unternship scheme which Golin run
How to get a graduate job with Golin in London
What work is like at an award winning PR, creative and communications agency
How to stand out in an application to Golin
What it takes to succeed as an intern at Golin
Why you should think about working at a communications agency
SELECTED LINKS AND RESOURCES MENTIONED IN THIS EPISODE: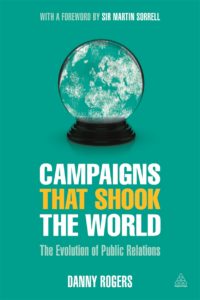 Episode 65 – How to get an Internship & Graduate Job with Golin
James: Welcome to the Graduate Job Podcast, with your host James Curran. The Graduate Job Podcast is your bi-weekly home for all things related to helping you on your journey to finding that amazing job. Each week I bring together the best minds in the industry, speaking to leading authors, entrepreneurs, coaches and bloggers who bring decades of experience into a byte size weekly 30 minute show. Put simply, this is the show I wish I had a decade ago when I graduated.
James: For episode 65 of the Graduate Job Podcast, I am joined by Jane Fordham, from the award winning communications agency Golin. Now you might not have heard about Golin, but just you wait till you hear about their amazing internships, the and innovative schemes that they have on offer.  In this half hour we explore about their brilliant Unternship, yes you heard that right the Unternship, which involves 3 months of paid travel around the world, yep, you heard that right, 3 months not working, but travelling. We cover the firm more widely and what it is that they look for as a PR, creative and communications agency, and how to get yourself a graduate job there after university. We delve into their internships more generally, how you can apply, stand out, and impress throughout the process. If you've ever thought about working or applying for a comms or communications agency, then this is the episode for you. And if that thought has never crossed your mind, keep listening, as you're going to want to apply when you hear more about Golin and what they offer. As always, all links to everything we discuss and a full transcript are available in the show notes right this very moment at www.graduatejobpodcast.com/Golin.
Before we start a quick message from today's sponsor who are the National Graduate Recruitment Exhibitions.  If you're searching for the perfect graduate career, get yourself down to the National Graduate Recruitment Exhibitions on the 13th and 14th of October at Olympia in London, and on the 3rd and 4th November at the NEC in Birmingham.
You'll be able to meet some of the UK's leading graduate employers face-to-face such as Tesla, BAE Systems, BT, Network Rail, TK Maxx, Marriott Hotels, Royal Mail, Ofcom and many more! Discover what opportunities they have to offer, how to apply and what will make you stand out from the crowd.
Whether you have a clear idea of your career aspirations, or you aren't sure which path to take yet, this show will help you sail through the graduate recruitment process.
As well as over 80 of the top graduate recruiters, highlights include:
One-to-one feedback at a Mock Assessment Centre to make sure you are fully prepared for the real thing
Expert career guidance at the Advice Clinic
Interactive Skills for Business workshops to help equip you with the tools needed to make a difference in any workplace from day one
Inspiring and informative industry presentations from leading companies such as Whitbread, BP, Thomson Reuters, DWF Law and dstl
And, win the chance to fast-track your way through the recruitment process with a Golden Ticket Competition
And the best bit about the exhibition is that it is free! Don't miss out, visit the National Graduate Recruitment Exhibitions on the 13th and 14th October at Olympia in London, and on the 3rd and 4th of November at the NEC in Birmingham.
Head on over to get your free ticket at GradJobs.co.uk, that's GradJobs.co.uk. Now on with the show.
James: I'm very excited to welcome to the podcast today, Jane Fordham, executive director for marketing and talent at Golin London, the innovative and multi-award-winning communications agency. Jane, welcome to the Graduate Job Podcast.
Jane Fordham: Thank you very much, what a wonderful introduction.
James: Thank you, and when I said a multi-award-winning, I wasn't lying. Golin has been named Agency of the Year for six years running. Very impressive.
Jane: Thank you. Yes, it's a wonderful accolade to have.
James: Would you like to maybe give us a brief introduction at the beginning in Golin and what do you do as a firm, then your role as executive director for marketing and talent?
Jane: Certainly, James. I've been at the company 14 years now. Actually, I've celebrated a few days ago, and Golin is an international communications agency, headquartered in Chicago, part of the Interpublic, or IPT Group. We have been around for a little over 60 years, so relatively long too for our industry, and we very much grew out of public relations or earned media background. Very proud of that heritage, and that's still a part of the business that's very important and central to us.
However, clearly, the world has changed a great deal over those 60 years, so has our clients, and so has our vision. Today, we very deliberately call ourselves communications rather than a PR agency, and without getting caught up in endless discussion on semantics around our industry and so on, essentially, that means that we are passionate about the insights and the creative platform that meets our clients' objectives, and then we will help them to deliver on the KPIs and deliver campaigns through multiple channels, so it might be through earned media or PR, and it could be through paid media, it could be through content, it could be through social traditional means, or traditional media. So, hopefully that gives you a little flavor of who we are and what we're about.
James: You mentioned "headquartered in Chicago" in the States. How many countries around the world do you operate in? Because, we've got listeners all over the place.
Jane: We have more than 50 offices around the world, so a fairly significant amount of dots on maps. So, we have a really healthy presence in all five continents, and we're very proud that a lot of work is cross-border or international. There are clients and campaigns that are purely local in terms of strategy and execution, and then there are those at the opposite end of the spectrum that encompass many, many markets, each of which provide different opportunities and challenges.
James: Brilliant. So, listeners, no matter where you're listening to this, there'll be a Golin nearby you can check out. Jane, I have to admit my ignorance. Before, I spoke to my recent guest, Sarah Stimson, I've not heard of Golin, and she was telling me about the amazing internship opportunities with the Unternship, and Golin B&B, and your approach to help in tackle the cost of living in London, and I knew I just had to get you on the show. So, maybe if we start with them before moving onto thinking about applying for graduate jobs with Golin more generally, so maybe starting with the Unternship. Can you give our listeners a flavor of just how exciting this is?
Jane: Absolutely, and a big thank you to Sarah Stimson for sending you in our direction. So, yes, talent is very, very important to us, of course, as a creative industry, and our chairman, and until last year, our CEO, the inimitable, Fred Cook, has always been a real passionate advocate of innovative ways to find and retain the best talent. We're also, as a firm, very, very genuinely committed to diversity, and that's not just because it's the right thing to do, but actually, as a creative industry, cognitive diversity clearly has direct impact on our client campaign and our client's bottom line. How can we possibly market effectively on behalf of our clients unless we're representative of our clients and their consumers?
The Unternship was born — sadly, I can't claim it came from these shores. It came from the U.S. and from Fred Cook who had quite an unconventional career path himself, especially for a U.S. CEO. It came from one of his MDs saying, "You know what, Fred? If your CV, if your resume passed my desk now, even now, I probably wouldn't invite you over for an interview." So, that's a shocking indictment in the state of the recruitment process, and perhaps an unconscious bias that still exists in our industry. But, on a positive note, we recognized this and thought, "What on Earth can we do? What can we change to ensure that we don't miss the next Fred Cook, the next great leader, the next great talent?"
From that, the kernel, the Unternship was born. So, we are very deliberately looking for candidates who are unconventional. We are looking very hard in different places. We're looking for passive candidates who, perhaps, have never heard of PR or communications, or never considered the creative industries, and we work with partners like Sarah Stimson and the Taylor Bennett Foundation in this endeavor.
The offer itself is turning the traditional Unternship on its head. So, we're rewarding adventure rather than admin. You will not be attached to the photocopier; quite the contrary. We want you to picture a life adventure, a great adventure idea, and we will support and fund this great adventure for six to eight weeks, sending you off around the country, around the continent, or even around the world to see out this pitch, this creative idea with the ethos, the key driver thing that, for the individual, this is a fantastic opportunity for a young person to do something creative to see some of the world, to broaden their horizons, and to really get some interesting life experience.
Then, whilst they're in touch, they're sharing content, they're sharing their ideas whilst they're on their adventures. They then come back to the office for the marginally more conventional path of the program, but they then come back for a three-month placement with us, and the idea being that, we, as a business, then benefit from the life adventure that they've embarked on rather than having a sort of cookie-cutter approach to recruitment where, clearly no disrespect to the academic route, but you're perhaps more likely to get a less unconventional individual with more conventional experience if you come through a traditional academic process and straight into an office-based internship.
That's the theory, that's the process, and I'm delighted to say that we have our second London Untern who is currently out and about in the world embarking on his adventure right now.
James: Brilliant. I was reading his blog, and it sounds like he's having a great time traveling around Scandinavia and visiting the world's happiest countries. Very jealous. I liked the sound of the first one as well where the lady traveled around, without social media, South America for a couple of months, just experiencing what it was like not to live with her smartphone.
Jane: A digital detox, exactly.
James: Is it just two that you've done so far in London?
Jane: It's two that we've done so far in London. We're on our second or third in the U.S., and there are other markets, including China, who've also embarked on this program. We probably have somewhere between 6 and 10 around the world, but many, many more interns, just a slightly lower number of Unterns, but the program is in its infancy, and I like forward to there being many, many more who can benefit from the progressive approach to the internship in the coming months and years.
James: Definitely. So, what is it you look for, then, from an Untern in terms of an application? What's the application process like for applying?
Jane: We are very careful not to get hung up on people's ages, people's academic backgrounds, people's work experience, people's socioeconomic or ethnic background at all. It's all very, very much centered on the creative potential that they demonstrate. We're also not looking for the finished article, and I'm massively, massively empathetic to young people, or anybody trying to enter our industry, especially with some of the sort of top agencies that are very, very competitive. You almost have to have a list of internships as long as your arm in order to secure another internship, which is incredibly frustrating.
But, very deliberately here, you don't have to have a degree, you don't have to have experience with our industry. You just have to have huge, huge passion and potential to do something different. You have to have flare and gumption, and you have to have a really good idea.
The first stage is simply through any form of multimedia, very often it's a short video, a short film, or an animation, or what have you, to pitch us that kernel of your idea. Again, we're not expecting it to be a polished, finished article that we might sell to a client, but it's that raw potential and passion that we're looking for. Then, we select about 10 sort of shortlisted videos that the senior team look at here, and then we invite three lucky individuals in for an assessment day, we give them a GoPro Camera, a small amount of money, and we set them loose on the streets of London with a very specific challenge. But, we're also kind of looking to test the level of initiative and proactivity that these individuals might possess. So, we send them off into London with a GoPro for a couple of hours, they come back, and they put a little bit of production onto their content, and then this a real challenge for young people. They have to present back their content and their ideas to the entire agency, so in a company meeting, and then the company, as a whole, gets to vote for the successful candidate.
James: Oh, brilliant. Wow, that sounds good fun. How often do you run the Unternship a year?
Jane: Once a year. So, as we just discussed, Leslie is off on his adventure at the moment, so he will be back with us in the office in a matter of weeks, and then in the sort of New Year, springtime, we'll begin the process again for the next cycle. But, what I do want to stress, I guess, and this applies to any of our programs and initiatives: we come across such wonderful, varied, rich talent. Whilst, there is only, sadly, one London Untern a year, it gives us the opportunity to engage with so many brilliant and interesting people that we have hired, permanently, people that were runners-up in the Unternship, or people that apply for one role, we keep in touch with or very lightly to find another route into the agency.
We're very good at keeping in touch and keeping an open mind and playing the long game when it comes to recruitment, which I think, a key tip and a key message for anybody out there trying to break into this industry.
James: That's definitely good to hear that if you put your efforts, and attention, and passion into applying for the internship, it's not always that if you don't get the big trip —
Jane: No, absolutely not.
James: So, thinking then about your other internship program, the Bright Young Things Internship, how many people do you take, a year, for this, and how often do you run it? Just once a year or twice a year in terms of entrance?
Jane: No, we run three cycles a year. We've changed, we've tinkered, we've experimented over the last four or five years with the format, and we've settled on three annual cycles of four months, and we typically take between three and five interns with each cycle, and the three intakes run from January until the end of April, May until the end of August, and then September to the end of the year. All details, and timings, and so on are advertised on our UK website.
But, yes, we take a mixture of people across the business, and this is really the best way to get a permanent entry-level opportunity with the agency, because in those four months, we really try out, test out the individuals, give them exposure both to some very structured learning and development, but really to try and expose them to a mixed client portfolio so they get a proper understanding of what life might be like in a permanent position.
We take most of our graduates and entry-level roles through these programs. Sadly, we don't tend to have permanent roles for all of them, but we tend to hire at least half through every cycle, and as I suggested, we're very good at keeping in touch with the people that make a strong impression with us, and also setting people up for success elsewhere. We are really, really happy to make recommendations and to put them in touch with other contacts in the industry to give them the best start possible.
James: Excellent, and listeners, everything that we've discussed today, all the links that Jane's mentioned, will be available in the show notes at GraduateJobPodcast.com/Golin. Jane, unlike many other internships in the industry, this is a completely paid internship, and also, you have a really innovative little scheme, Golin B&B. You want to touch upon this, and what this involves, and how it helps people who go through your internship program?
Jane: Absolutely, yes. Our program has been paid for as long as I can remember. I feel very, very strongly about that. We currently just have an office in London, so we're also very cognizant of the exorbitant living costs in London as a city, and this is particularly true for people interning, and I think I've already referenced in our conversation that, in order to land a permanent position with a really decent agency, you probably have to have a couple of internships under your belt to demonstrate experience and commitment.
That makes it really, really hard. If you don't come from London, you don't have free accommodation that you can lean on, how on Earth can you commit yourself to an internship without a permanent contract or salary in such an expensive city? This is a real concern for us because we don't want our talent pools to be reduced or to be tailored according to those that have the means or that are geographically based around here.
With that very, very much front of mind, back in January, we were delighted to launch Golin B&B, which overlays our existing Bright Young Things Intern Program. It's basically, for the first month of your four-month placement with us, we will fund your accommodation, we will put you in a Golin flat for those who are interested. Then, on the back of that, we will also give you a loan for a third accommodation, and we provide you with bodies in the office, we have a third-party partner who also provides you with kind of counsel and advice about which areas of London might be suitable for you to live in, how you go about getting a utility provider, where you can register with a doctor, and all those sorts of really important, but quite bemusing, life decisions when you're moving to a different city to set you up for success and hopefully make life as pain-free as possible so you can concentrate on your internship and getting a good start to your career.
James: Excellent, that sounds brilliant. Let me just delve in, then, to the application process for the Bright Young Things Internship. How do people apply for this? What sort of applications do you look for?
Jane: Again, I know we will be providing the links, but the Join Us page of the UK website is kept very up-to-date, and when applications open for the Bright Young Things, that is certainly your best source of information. We, very often, again, trying to make sure that we are stepping away from any prejudices whatsoever. We are very much focused, as ever, on the impact and the idea in the individual rather than any of the bits and pieces in the backgrounds and so on, which is of no interest to us whatsoever.
We look for, quite often, video applications, or it might be a short little Tweet, or a short blog just to get an idea of the potential, and the energy, and the creativity of the individual at the first stage. Then, we would typically have a short telephone conversation to find out a little bit more to make sure the individuals are available when and where we need them, and then we would take you through an assessment day, which actually, the next intake happened this morning, and that would be a mixture of straightforward interviews with a couple of members of the team, and group exercises where you'd get to tackle a sort of straight-back sample client brief, work as a team, and then present back to the wider community, and a writing test, which again, is typically, a short blog piece that you get to do under timed conditions.
We rate the decision and feedback to people really, really quickly, and as I say, once again, we're good at keeping in touch with people that really make a mark.
James: Are there any creative applications that have stood out in your mind from the people who have done recently?
Jane: The one that really stands out in my mind, actually, which came to me personally, in recent times, was a video, as we've requested, part of the application process, but the candidate had, basically, the course of the video was his journey from his home to the Golin office, which was narrated appropriately according to the content that we'd asked.
But, in the video, you could see that he was making a delivery of some description, and then, actually, when I came into the office on that Monday, lo and behold, there was a parcel for me, which was a lovely, lighthearted created parcel with sort of little office essentials, like headache tablets, and tea and biscuits that might make one's week go just a little bit easier. It was very lighthearted, but it all fit together very nicely and showed and saw some creativity.
James: They've put the effort in, they've put the attention to detail in, and it sounds like it was executed perfectly.
Jane: Exactly. It made me smile, which is always good.
James: Did they get the job?
Jane: They did get the internship, absolutely, and I know where he is now, and what he's doing, and he's very successful, and we're still in touch.
James: Excellent. That's what we like to hear. So, thinking then about the next stage, you mentioned interviews. What can candidates do to stand out at this stage?
Jane: Giving relatively-generic advice not particular to Golin, I always advise that people spend enough time doing their research, that they understand the personality, the tone, and the culture of the organization that they're targeting, and that they match their style at interview to that organization. Now, clearly, I'm not advocating that you change yourself, and in fact, it's in the course of your research you discover that there is quite a mismatch, then I think that's probably a discovery in itself, that maybe this opportunity is not for you.
But, I absolutely expect to see the personality of the individual, but I don't expect them to go so far to stand out for the wrong reasons. So, do your homework. I think just a right amount of flattery about the organization and some of its work will really get the interviewer's attention, and then take the same care with your own key messages. Think about how you can sell yourself and how you can do it credibly.
So, what's different about yourself and then back that up with some examples to prove your point, be it previous work experience, be it something in the academic arena, or be it observations that you've made about what's good in the marketing arena or what's bad in the marketing arena?
James: Flipping that on its head then, what are your bugbears with applications where people tend to let themselves down?
Jane: I'm afraid it's really obvious, basic things that tend to drive me mad. I still receive quite a lot of applications that have typos or really sort of humzinger formatting errors, which is really great when you're seeing tens of applications, and especially specialist applications a day or a week. We love to have international applications and people speak multiple languages, but just take that extra care, perhaps, to run your content past a native speaker before you send it on.
My other bugbear, I think, is in the tone that, sometimes, specialist's applications are made with. So, for example, somebody telling you the dates that they might be available for work experience. Now, I'm all for confidence and selling yourself, but perhaps that might be slightly overstepping the confidence marking to entitlement that might be a turnoff from me, the person receiving that particular message. So, just make sure that you're tipping the scales of confidence at an appropriate level.
James: That's great advice, and I echo your first point. It is amazing just how people just don't even bother pressing F7 and doing a spell check before they send something off, and it just astounds me sometimes. It's great advice.
Jane: I guess, actually, just to build on that, my third point would be, and I empathize it can be a really tough time when you're searching for a role, and also, if you're still quite young, you're still figuring out exactly which career path you're going to take. Whilst I empathize with that, I would expect somebody's approach to me to be quite tailored and to be quite committed. So, clearly, make sure that you have cut and pasted and you're not including another agency's name, for example. That happens quite often.
But, yes that you're taking just enough time to personalize the approach. As I said before, perhaps reference some of our recent work or recent programs just to get our attention with that little bit of flattery.
James: Yeah, I've seen that when I was helping with the graduate recruitment for a management consulting company where people would just cut and paste the previous application and there'd be the name of a different company in one of their questions. You just figure out, "Oh dear, this is not going to go well." So, thinking then about their group exercises, any advice or top tips for how people can perform in these?
Jane: Yes, we don't expect everybody to be a natural born leader, or to be as accomplished a public speaker as Barack Obama, for example, but what we are expecting to see is people participating. We're expecting to see work collaboratively and positively together. So, yes it's competitive, but it's more important that we see that you're able to work collaboratively and in a team rather than to rise to the top. So, keep an eye on all of the logistics, make sure you've read the brief, and you're actually doing what you've been asked, make sure that you're doing it and somebody's watching the time, for example, all of those seemingly obvious watch-outs.
Then, again, in the presentation, what we see back, we want to see it balanced. There's no prizes for somebody who dominates, because actually, that's no use to us in the day-to-day work. It would be far more compelling to see somebody who takes the time to bring out the talents of everybody on the team rather than ride thrush all over them.
Again, we don't necessarily expect to see people with deep understanding of the subtleties of our industry, but people who understand the differences, perhaps, between PR and advertising, for example, and gives just enough of an indication that they know what they're getting into, and there's a commitment to our part of the marketing mix.
James: People seen too many episodes of the Apprentice, and they think that they have to adopt the alpha role in the group exercise as opposed to —
Jane: Work beside them.
James: As opposed to realizing that it actually is not a competition, and if they can make other people perform better, then they'll be performing better themselves, and they'll make a better impression.
Jane: Sometimes, people that say less actually say very, very insightful — deliver some really cutting insights that certainly tramples over those who shout the loudest.
James: I completely agree. So, moving then on to the sort of playing post-university, you mentioned that, often, the internships then lead to full-time offers. Do you recommend that everybody who's applying goes through the internship route, or is there a specific graduate application track?
Jane: For us, the graduate's application track is the internship, and that is the most fruitful route to a permanent position for graduates. We also offer apprenticeships that, clearly, for this audience, that's probably less relevant. For many years, we have focused our graduate recruitments on this channel, and because our business is so fast-moving and particularly large in the UK – well, globally, as we've already established – we found it far more effective not to plan for one big graduate intake per calendar year, for example.
We know that we've got somewhere between 10 and 15 really Bright Young Things coming through our doors on an annual basis, plus we're staying in touch with those who come through our doors previously. For the 10 to 15 positions, we might have, annually, I'm certainly speaking for the London office. Then, that is certainly the most appropriate and the strongest route for individuals to land themselves with a permanent role at Golin.
James: In terms of degrees and universities, are you pretty agnostic in terms of what people have studied?
Jane: Yes, we are. We're really open-minded, and if I kind of look around the office at the disciplines, and the skill sets, and the specializations that we have, we are so diverse as a company and as an industry. We have videographers, we have insight planners, we have social media community managers. We require great breadth of a skill set, and therefore, the degrees that we draw on are equally rich and varied. So, we are very, very happy to have people with PR degrees or PR masters, equally happy to have somebody with an engineering background, for example.
James: We touched upon it just before we started recording, going to offer some brilliant perks such as unlimited holidays and the ability to work from anywhere. Do you maybe want to just touch upon these, Jane, for a second?
Jane: Sure, yes. We relaunched our global benefits package just over a year ago onto the Lifetime Umbrella, and it includes all of the sort of very grown-up hard benefits like access to healthcare, and pension contributions, and so on that you would expect. But, it also includes slightly more imaginative and unusual perks like the paid unlimited leaves, and one of my personal favorites is the 50 pounds a month allowance that you can spend any which you like as long as it contributes to your mental or physical health and wellbeing. So, that could be mindfulness, it could be horse-riding, it could be massage, it could be trainings to climb Mount Kilimanjaro, whatever it is. If it contributes to your wellbeing, then that's included in the package.
James: Brilliant. That sounds good, and the unlimited holidays, it does sound like a brilliant perk, especially as we're recording this in a cold wetland, and to be able to get to work —
Jane: Very true.
James: Only me, before we get to the final questions, don't forget listeners you can fast-track your process of finding the perfect graduate job by heading to the National Graduate Recruitment Exhibitions on the 13th and 14th of October at Olympia in London, and on the 3rd and 4th November at the NEC, Birmingham.
You'll be able to meet the UK's leading graduate employers face-to-face and discover what opportunities they have to offer, how to apply and what will make you stand out from the crowd.
So get your diary out now and pencil in the National Graduate Recruitment Exhibition on the 13th and 14th of October at Olympia in London, and on the 3rd and 4th November at the NEC, Birmingham.
Get your free ticket at GradJobs.co.uk, that's Gradjobs.co.uk. Now on with the show.
James: Unfortunately, Jane, time is running away with us, so maybe one final question before we move on to our weekly staple questions. What advice would you give to someone who might be in two minds whether to apply for an internship with Golin?
Jane: I would use our rallying cry, "Go All In", nothing ventured, nothing gained; do your research, listen to your intuition. If you like the sort of work that we do, if you like the sort of culture, and some of the perks and benefits that we just talked about, then follow your instincts, and why not? Unless you slightly branch out of your comfort zone, then life will be considerably less interesting and rewarding for you. So, give it a go.
James: Brilliant. That's great advice to finish on. As I mentioned before, you can check out a full transcript of the interview and all of the links we've discussed at www.GraduateJobPodcast.com/Golin. Jane, moving on then to the weekly staple questions. First up, what one book would you recommend that listeners should read?
Jane: I would recommend the wonderful Danny Rogers at the helm of PRWeek and Brand Republic, a book he wrote during the last couple of years called "Campaigns that Shook the World". Sure, campaigns change on a regular basis, but this is a really great selection of some of the most significant and greatest campaigns in our industry in the last four decades, things that have really shaped the course of modern culture and our industry.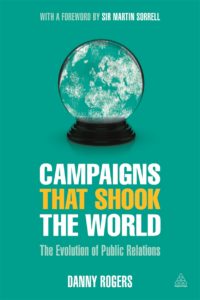 James: That's one I'll have to check out, and listeners, that's probably a good one to read before you go for your goal of internship so you can namedrop that to Jane to stand out. Next question, Jane. Which website would you point people to?
Jane: I'm afraid, James, I'm going to have to recommend one of our own websites. It's nothing that I personally put together, so I don't feel too bad, but Inspiration Weekly. So, that's InspirationWeekly.co.uk is a website that we have been putting together, adding to, curating for a couple of years now, and it's a wonderful resource of, actually, I guess, building on Danny Roger's book. The most creative current campaigns from the world of marketing and PR.
Some of them are absolute humzingers that are in there because they don't tick all the boxes. Some of those are the sorts of campaigns that you wish you'd been part of, and all of them should inform and entertain in some way, and perhaps if you were in a bit of a creative block, having a bit of a write through Inspiration Weekly might help you move forward.
James: Brilliant, and I will link to that in the show notes as well. I will definitely check that out. Finally, Jane, what one tip would you give listeners so they can help their job search today?
Jane: Whilst I empathize with the challenge of job search, I would suggest that you tailor your approach, that you take just enough time to make sure that your approach is individualized and will hit a sweet spot at the other end and give you the desired outcome.
James: That's brilliant advice. It's always better to focus on three companies to apply to properly than 10 companies to do a cut and paste scattered approach to. You'll get better results from those three than you would from the 10.
Jane: Absolutely.
James: Jane, it's been an absolute pleasure having you on the show today. What's the best way that people can get in touch with you and Golin?
Jane: You can find me and us via the Join Us page on our website. I'm also pretty prolific on LinkedIn, so find me on LinkedIn as a good secondary way to connect with me and the agency.
James: Super. Thank you so much for appearing on the Graduate Job Podcast today.
Jane: Thank you very, very much for having us.
James: Many thanks to Jane for her insight and time. You've got to admit, Golin sounds like a pretty cool place to work. Unlimited holiday, free cash to spend each month on your wellbeing, and the Unternship….I'm tempted to apply to that myself. If this has piqued your interest make sure you apply, as Jane said, they are agnostic to degree, degree type, age, race sex, location, put your time into your application, and go all in. Make sure you check out the show notes at www.graduatejobpodcast.com/Golin where there is a full transcript and links to everything we have mentioned. So that's it for this week, if you want to support the show you can by clicking on our Amazon links over in the shownotes and buying some books. It doesn't cost you anything but helps to keep the lights on with the podcast. Also thanks to Tony who left us a 5 star review from New Zealand saying, 'love the show, its proving a big help to my jobsearch. 5 stars'. Cheers Tony, and listeners, if you haven't left a review then you know what to do.  I hope you enjoyed the episode today, but importantly, I hope you use it, and apply it. See you next week.